Z Mandolins Featured in Bluegrass Unlimited Magazine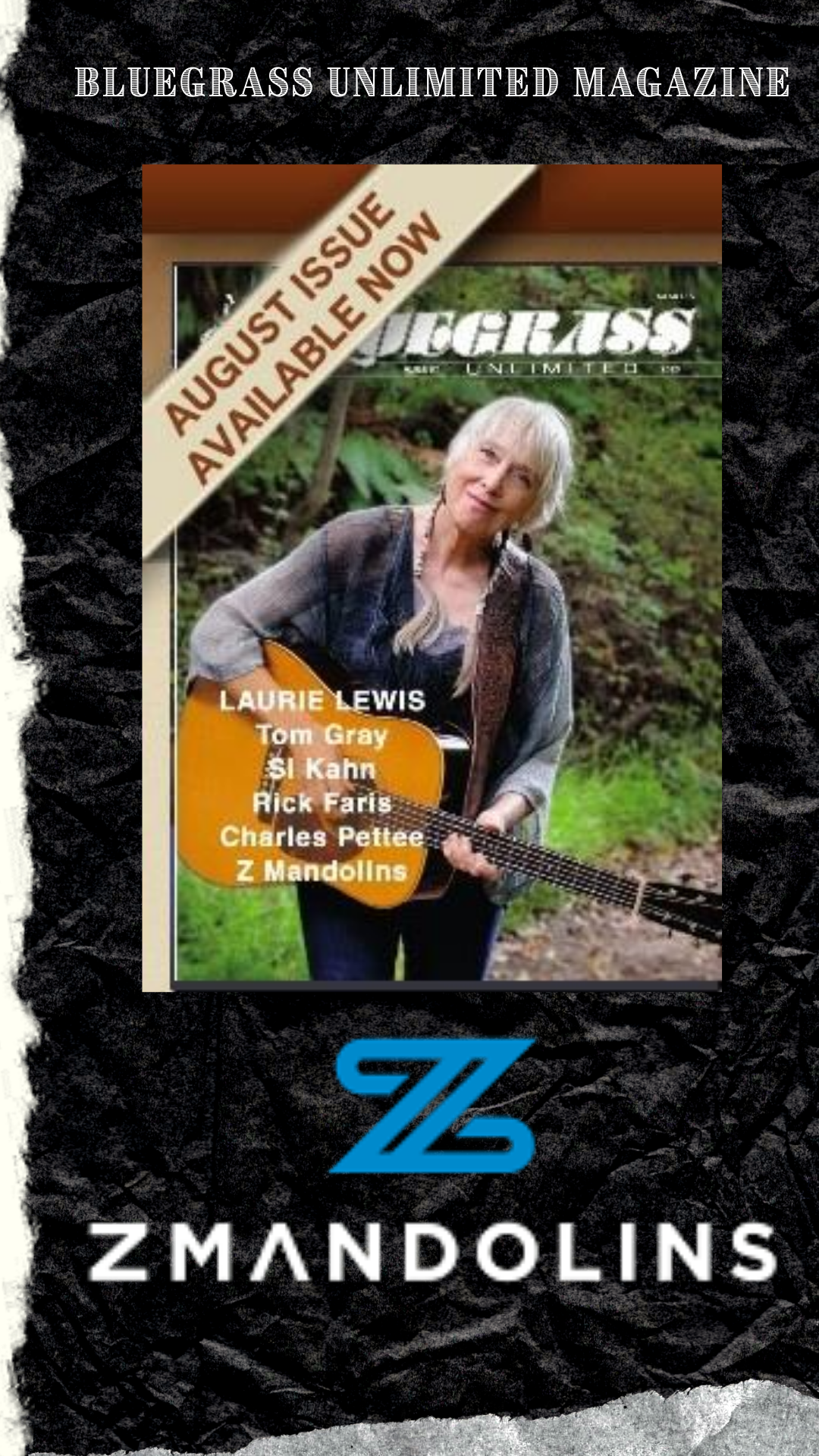 Z Mandolins is featured in a cover story written by The International Bluegrass Music Association Foundation (IBMA) Executive Director, Nancy Cardwell for this month's Bluegrass Unlimited Magazine. The article, titled Z Mandolins — Vintage Design Melds With Twenty-First Century Technology To Benefit College Scholarships, focuses on the inspiration for Z Mandolins's dynamic musical instrument and Z Mandolins founder Lee Zapis's inpetus for donating every sale to creative scholarships.
Only 25 mandolins were manufactured for the limited run of the Z Mandolin and, as of this writing, only 6 remain available for purchase. Z Mandolins has donated $1000 from each sale of the limited run of mandolins to the funding of creative scholarship programs, including programs such as the Lee & Ageleke Zapis Songwriting Scholarship at Belmont University.
The article also announces Z Mandolins's promise to donate the 25th and final Z Mandolin to the IBMA Foundation to be used in a fundraising event to benefit the IBMA Bluegrass College Scholarship launching in the fall of 2021.
"I've always admired the power of great songs and the songwriters who write them," says Zapis. "My key motivation behind Z Mandolins is to touch lives and encourage creativity. My hope is that, by funding these scholarships, we are making the path a little easier for young, talented musicians to fulfill their dreams of becoming professional artists and musicians. Partnering with The IBMA Foundation allows us to efficiently and effectively channel our donations to where they will do the most good."
The IBMA Foundation supports programs and initiatives that foster the growth of bluegrass music, helping to create a legacy for future generations of musicians and fans by connecting resources to projects focused on bluegrass music-related arts and culture, education, literary work, and historic preservation.
The Z Mandolin is a modern take on the classic F-Style mandolin, a fully custom design utilizing traditional instruments as inspiration and advanced carbon-fiber materials, producing an instrument that is light-weight, durable, and less susceptible to dents, cracks or scratches compared to wooden-stringed instruments. Find out more at: www.zmandolins.com.