The Early Days
Carbon fiber was introduced to the public back in the 1970s. Soon, it was being used across many industries for different purposes. Today, carbon fiber is a material that is associated with high-quality performance. Whether used in automobiles, sports or fishing equipment, it is always hailed for superior performance.
The reason behind this is that carbon fiber is a unique material that exhibits an exceptional strength-to-weight ratio. Consisting of a mesh of carbon strands of 5-10 micrometers in diameter, it is woven into a synthetic sheet of fabric.
Typically, carbon fiber is infused with certain types of resins to improve strength and create an ultra-durable and rigid material. The technical term for such reinforced carbon fibers is CFRP (Carbon Fiber Reinforced Polymer). CFRP consists of two elements — the reinforcement comprising of the actual carbon fiber strands and the matrix consisting of epoxy resins to bind the reinforcements together. Getting these reinforcements into shape and infusing the resin correctly creates a sturdy and durable, yet lightweight carbon fiber sheet.
While an expensive material to produce, carbon fiber material properties are far superior to others. That's why it is the explicit material of choice in high-performance applications such as civil engineering, airplane and sports equipment industries.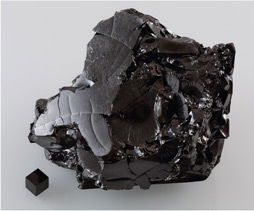 Carbon fiber stringed instruments are much tougher to dent, crack or scratch compared to wooden stringed instruments. Moreover, they are also resistant to changes in humidity or temperature.