Jeff Poss – Calton Cases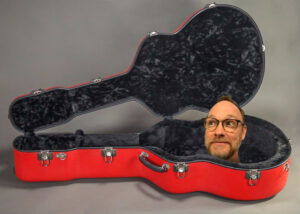 For over 50 years, Calton Cases have been the absolute best and most reliable instrument cases in the business. Jeff Poss is a great example of a business owner who continues Calton's legacy into this modern age, while holding onto and valuing its deep history that started back in 1969. Jeff Poss has been the sole owner of Calton Cases since 2017 and has already begun to take the company's vision to greater heights. In an August 2020 interview with the Z Mandolins team, Poss opened up about the company's recent experiences and how he plans to carry on the history that Keith Calton began into today's chaotic world.
We opened our conversation with Jeff giving us a great look back at the company – starting with Keith Calton's hand-making the first cases in a tiny garage in Aldershot, England. Flash forward forty years, Jon Green of Austin, Texas, looking to fix a latch on his daughter's instrument case, met Keith at a time when he was ready to sell his business. Jon picked up the reins of the business and brought in partner Jeff Poss in 2013. In 2017, with Green's blessing, Poss bought out the company and has been the sole owner ever since. Jeff still connects with founder Keith Calton about every month or so and enjoys hearing about his adventures in sailing. Keith sends lots of photos of the buoy hangers he now makes and sells. "[Keith] is a forever a tinkerer and inventor," which perfectly explains his incredible craftsmanship and idea for the uncompromising Calton Case he originally created in 1969."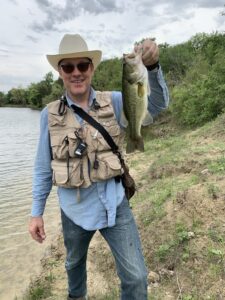 When asked about his own background, Jeff says, "I'm the guy that would take things apart but couldn't figure out how to put them back together, so I became an artist." With an interest in sculpture, he apprenticed with his professor Bob Bourden at the University of Houston. With the knowledge he gained, Jeff went on to sculpt sets for movies such as "Sidekicks" with Chuck Norris and "Spy Kids" with Robert and Elizabeth Rodriguez, which led to many years collaborating with the esteemed Texas filmmaking couple. Jeff then moved on to create sculptures and props for natural science museums – including a medical museum that was a giant walk-through of the human body. It was his love of artful form and his hands-on creative background that opened Poss to the idea of diving into the story and the art of Calton Cases. He was immediately hooked. A born builder, he loves being in the workshop making the cases- so much so that he often has to get "pushed out of the shop to go back and do the office stuff."
In response to a question about what he wants for the future of his company, he responded that ultimately, he wanted to "reach a bigger audience." He wants to keep the business producing the quality cases that live up to the promise that stands behind them, and he wants more people to experience the security of owning one of their precious tools and companions. Saying he never wants it to be a company that produces a million units of anything, but a sweet spot might be making about 4,000-5,000 units per year, building a relationship with their customers organically.
Jeff invites the entire Calton team to tap into their artistic sensibilities and be part of that relationship connection with their customers by giving his team great incentives to create fun, original advertisements for the brand. He says he wants "to bring protection and joy to many more artists around the world." Therefore, you could say that art in all its forms is a huge part of Jeff Poss' life, his company, and what he reflects back to his team. What a perfect match for the artistry that comes in the unique instruments Z Mandolins is creating and a great reflection of the alignment between the two companies on many levels.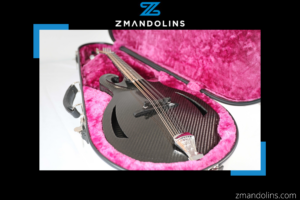 Jeff and Z Mandolins founder Lee Zapis share many similarities in their leadership style and in how they desire to bring out not only the artist in themselves but also in others. It's no surprise that the collaboration between the two companies is now extending into a fundraising effort. Our team has just learned that Calton Cases will contribute a companion Calton case to the last ever Z Mandolins instrument being raffled off in a fundraising event to benefit the IBMA Foundation, raising money for a fund that will foster music education for generations to come. Both Jeff Poss and Lee Zapis are enablers of creativity and creative open-mindedness. Calton Cases and Z Mandolins are two companies that exceed innovation and quality in their products, while enabling the creativity of their consumers and also their employees. Huge thanks go out to Jeff Poss and everyone at Calton for being such great partners and helping raise money for future musicians and artists. And to our readers, keep an eye out for an upcoming announcement about the raffle to benefit the IBMA Foundation. www.calton-cases.com